Spine Specialist in Uniondale, New York
---
At the office of Han Jo Kim, MD, we specialize in treating ailments of the spine. The spine is a crucial structure of the body, which works to offer support while also protecting the nerves that control both movement and feeling.
Injuries to this area can be highly detrimental to your health. That is why you need to work with a trusted expert who is well-versed in this area of care.
Dr. Kim and his team of back pain specialists in Uniondale, NY pride themselves on providing a comprehensive patient care approach when determining treatment options.
He believes in having a dynamic approach to surgery and aims to provide the best surgical treatment for each patient based on an individual's needs, expectations, and lifestyle. He works to help patients explore all other surgery alternatives before recommending patients for surgery.
Dr. Kim is an expert in this field and will help provide the treatment options necessary to give patients the best chance at a full recovery.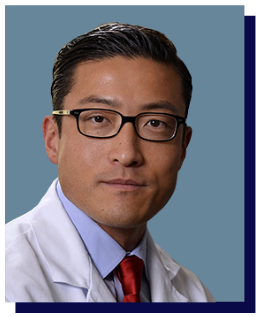 Uniondale, NY Location
HSS Long Island – The Omni
333 Earle Ovington Blvd, Suite 106
Uniondale, NY 11553
Call us: 212.774.2837
Spine & Back Pain Issues We Treat
Cervical Deformity
Cervical Radiculopathy
Cervical Myelopathy
Cervical Spondylosis
Cervical Stenosis
Atlantoaxial Instability
Atlantoaxial and Occipitocervical Pathology
Adolescent Idiopathic Scoliosis
Early Onset Scoliosis
Late Onset Scoliosis
Congenital Scoliosis
Scoliosis
Os-Odontoideum
Adult Degenerative Scoliosis
Adult Idiopathic Scoliosis
Scheuermann's Kyphosis
Congenital Kyphosis
Spondylolisthesis
Radiculopathy
Sagittal Imbalance
Ankylosing Spondylitis
Diffuse Idiopathic Skeletal Hyperostosis (DISH)
Klippel-Feil
Spinal Stenosis
Spine Tumors
Spine Trauma
Flat Back
Anterior Cervical Decompression and Fusion
Anterior Cervical Corpectomy and Fusion
Posterior Cervical Foraminotomy
Posterior Cervical Laminoplasty
Posterior Cervical Decompression and Fusion
Cervical Disc Arthroplasty
Atlantoaxial Fusion (C1-2 Fusion)
Occipitocervical Fusion
Vertebral Column Resection
Pedicle Subtraction Osteotomy
Smith-Peterson Osteotomy
Scoliosis Correction
Kyphosis Correction
Sagittal and Coronal Plane Deformity Corrections
Lumbar Decompression and Fusions
Contact Dr. Han Jo Kim's Office Today
---
Dr. Han Jo Kim and his staff are here to provide the best care plan possible. He is known for his spine surgery utilizing the most effective and safe techniques catering and tailoring to each specific person. Also, keeping in mind efforts to minimize complications, recovery time, and optimize outcomes.
We provide help to patients and keep in mind that our primary objective is to recover from spinal ailments. Dr. Han Jo Kim is one of the best! Get in touch today and get treated in Westchester NY. Call us today!
---